A Currency Calculator for Android
by Schwartz Engine

A Currency Calculator is a calculator that converts the value or quantity of one currency into the relative values or quantities of other currencies. Currency rates can be updated through wireless internet or mobile data. A base currency for showing currency rates on the devices can be selected through the preferences. This is a small efficient tool to compare prices when on vacation.

Coded in Denmark, Scandinavia, Europe by SchwartzEngine.


Get It!
Use the QR code or this
Link
to buy it through Google Play.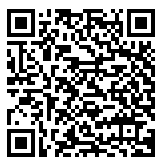 Version History

Version 1.00.115: Localized to support danish.

Version 1.00.104: First version released for Google Play.


Screen Shots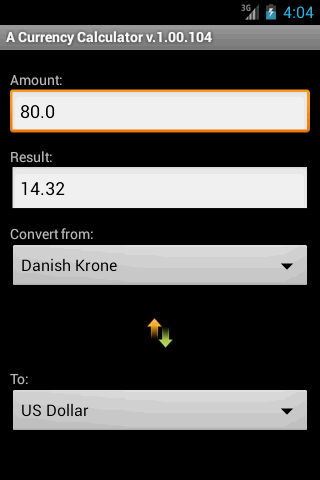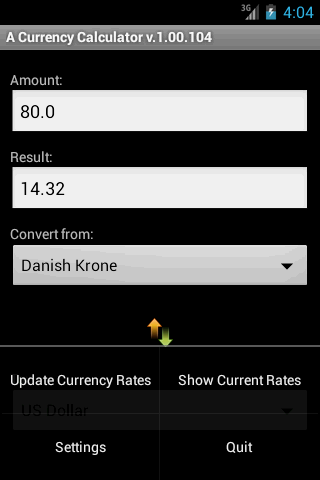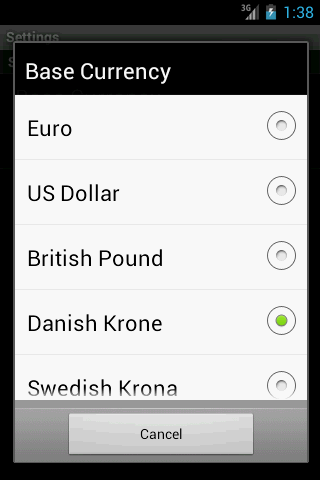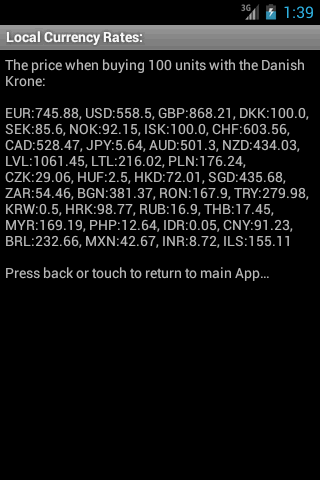 © Schwartz Engine

Disclaimer: No warranty expressed or implied. Use at your own risk.