A pilot of ADHD!
A Dungeon Horror Deed Pilot
for Android
by Schwartz Engine


A Dungeon Horror Deed is a pilot of a retro adventure like RPG inspired by the people who invented the Amiga Computer. A lot of games where developed for this machine, a machine that was way ahead of its time. Create your three heroes and travel the realm of Goblin Isle, solve quests, fight monsters and impove your players in this old fashion tile based game. You can even use time creating a power party of players by rerolling the characters until you are satisfied. Your heroes will improve as you go along either by aquiring equipment for hard earned gold or by advancing as more and quests are solved and monsters killed.

Be carefull as you venture into the realm of Goblin Isle. Save often as you might be killed or be interrupted while playing. You can of course be resurrected at a temple if you got enough gold, but that is not an option if all your heroes are killed. You can play the game on and of there is no ties to the internet, this is a stand alone single player game for causual gaming and fun. The icon in this paragraph is a floppy disk and this icon still presents the saving action in many Aps and Personal Computer programs today. You can read more on what a floppy is here.


Even though this is a full game, I call it a pilot because I want to make a larger improved version if I get enough funds selling this installment. If this happens my plan is to make second game with even more enhanced graphics, extended game engine and more plots. And it is also modable from the get go, read about it under the Game Manual.

Get It!


Use the QR code or this Link to buy it through Google Play.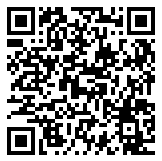 Version History

Version 1.00.1191 - 1.00.1196

Targeting Android 10 (Api Level 29)
Description on how to mod in the manual section of this page
Plot Corrections

Version 1.00.1170 - 1.00.1190

Targeting Android Oreo (Api Level 26)
Better perspective on dungeon corner graphics
Improved selection Splatter
Improved Selection Cursor in combat

Version 1.00.1140 - 1.00.1169

Improved Game Info
Improved rat cellar
Improved advancement scheme
Show the used weapon on the attack button
Temple healing fixed - Did not update health graphics

Version 1.00.1122 - 1.00.1139

Improved Settings button graphics
Settings can be reached from a button
The rats are freaking out!
New Sword of Slaying rare weapon
Improved rat infestation
Improved combat selection graphic
Typos in plot corrected
Orc Shamans now active in the Orc Arena!

Version 1.00.1100 - 1.00.1120

Orc Shaman added in first version, and entrance to Orc Realm granted
Healing spell could cause more than max health fixed and enhanced ammo graphics
During combat touch spells can now be cast always
Dramatizing Plot and display of magic points in player list
Combat Spells now more potent as the players advance in levels
Monsters do not unintentionally stand on top of each other in combat
Healing Spells now more potent as the players advance in levels
Rephrasing in Plot Quests.
New weapon! Dagger of Return.
More graphics for dungeon walls.

Version 1.00.1061 - 1.00.1076

Visibility bug for gossip encounters.
Noise reduction of Missile Sound.
Better pitch for shot sound.
Sounds for Non Player Characters Added.
Sounds for missiles in combat added.
Enhanced temple graphic.
Enhanced shop graphic.
Bug Fixed Casting healing in while travelling was for free,
not any more....
Correction of bug, specific sounds where played even
though sounds where disabled in settings of the game....

Version 1.00.1049 - 1.00.1058

Correction of bug, magic shield and summoning
did not subtract spell points, they where for free!
Magic level shown in combat.
Health level enhanced in combat.
Enhanced Rat Mutant Boss and Sniper Graphics.
Enhanced Wooden Shield and Sack Graphics.
Enhanced Rat Mutant Graphics.

Version 1.00.1023 - 1.00.1035

Max healing message from town cryer when healed to the max.
Better goblin hero and start screen graphics.
Better goblin, goblin scout and icon graphics.
New Town Cryer graphics....

Version 1.00.999 - 1.00.1020

New Blind Monks Graphics.
Option to see Info on where the party was
in saved games added to load/save.
Enhanced plot.
Enhanced display of player stats.
New Thug Graphics.
New City Guard graphics and Heal Button improved.
First Offical Version.


Screen Shots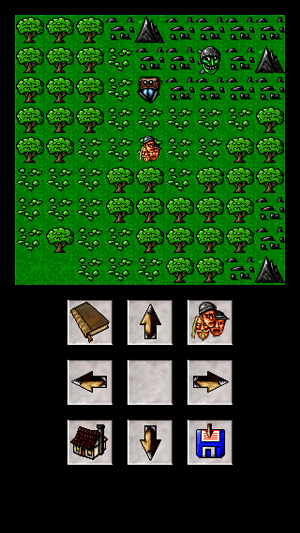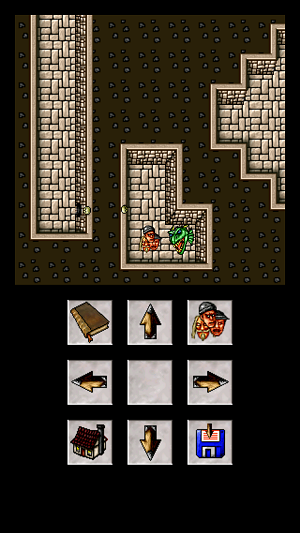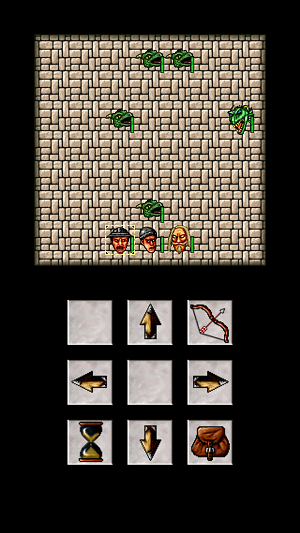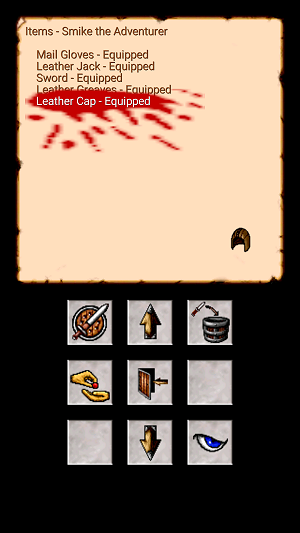 Emulator Videos

A full view video taken from the emulator here.

A newer video taken from the emulator here.


Game Manual

If you want to read on how you can play the game you can follow this link to read more on the Game. The game manual will give you directions on how to play, however to be successful in the Realm of Goblin Isle requires cunning and patience.

Disclaimer

By buying/playing this game you accept this Disclaimer:

No warranty expressed or implied. Use at your own risk.

You Release the author from any and all liability from the use or misuse of any product purchased.

You Assume all responsibility for your actions and of those to whom you give, sell, or let borrow any item purchased from the author.


© Schwartz Engine

The ADHD App, Audio, Graphics, Concept and the Game Manual are copyrighted and all rights are reserved by Schwartz Engine.



EOI - End of Intro